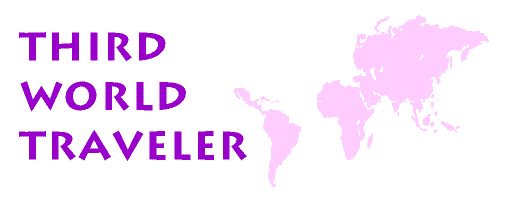 Arms Makers' Cozy Relationship with the Government
by Aaron Rothenburger
MoJo Wire / Mother Jones, August 1999

Samuel Colt was not only America's first major arms exporter, but also its first arms lobbyist. In the mid-19th century Colt (manufacturer of the .45-caliber "peacemaker") gained lucrative contracts by giving ornately engraved firearms to U.S. Gens. Zachary Taylor and Franklin Pierce. Later, Presidents Taylor and Pierce each remembered Colt's gifts when it came time to award military contracts. Today the arms industry gives cash to politicians' war chests and fills the halls of government with lobbyists who are often former Pentagon employees.
During the Clinton administration there's been heavy action on the federal campaign front: The political action committees (PACs) of the biggest defense companies gave $14.2 million directly to federal candidates since Clinton's first presidential bid, according to the Center for Responsive Politics (CRP). And the recent frenzy of defense-industry mergers may increase the firepower of these corporate PACs because, as Jen Schechter of the CRP says, "Merging companies is merging clout."
The arms makers give money indirectly, too. In 1997 alone the defense industry spent $49.5 million to lobby the nation's decision-makers -- nearly 10 times what they handed out for campaign contributions in the last congressional elections.
It's money well spent. During the Clinton years this cash flow has helped arms exporters win tax breaks, guaranteed loans for arms-importing countries, ended the ban on arms exports to Latin America, expanded NATO to include former Warsaw Pact enemies, and defeated bills that would have conditioned arms exports on buyers' human-rights records.
While the arms industry successfully uses traditional methods like lobbyists and campaign contributions, it may wield the most influence through elite units within the government. For example, the Defense Trade Advisory Group (DTAG) is a semiofficial body appointed by the State Department to advise on arms exports. Its 40 current members represent the most powerful arms exporters and industry trade groups in the U.S.: Boeing, United Technologies, Lockheed Martin, Hughes, Allied Signal, Litton Industries, Raytheon, General Dynamics, Loral Space Systems, the Electronic Industries Association, and the Aerospace Industries Association.
At DTAG's first meeting in 1994, Chairman William Schneider Jr. outlined the group's policy goals -- a virtual wish list for the arms industry. Schneider, who was also an adviser to President Reagan on arms control and disarmament, advocated an end to export credits and tax rates that treated arms sales more harshly than other exports. In the post-Cold War world, Schneider also favored lifting restrictions on high-tech weapons exports to Latin America and former Soviet-bloc countries. The policies, Schneider said, were "fettered by old perceptions and Cold War thinking."
In 1995 Lockheed Martin Chairman and CEO Daniel Tellep took up Schneider's call to arms. In a letter to a former U.S. senator, Tellep urged an end to arms-export policies that "jeopardize our ability to compete." This refers to the fact that, currently, profits from arms exports get only half the tax exemptions that most nonmilitary exports get. Arms exporters claim that these lower exemptions (read "tax breaks") make U.S. "products" less competitive in Europe, whose exporters are not similarly "handicapped." And the exporters are gunning for a change in this 20-year-old tax policy.
Another government group that advises the Pentagon on overseas arms sales took up the tax-break cry. In 1998. The Defense Policy Advisory Committee on Trade (like DTAG, an organization comprised mostly of executives for major arms exporters) asked the Clinton administration to lobby Congress to change this "unfair" taxation. In fact, bills were introduced in the House and Senate in 1998 to give the defense industry the break it sought; according to Defense News, the reprieve would have amounted to $340 million over the next five years. The bills' sponsors, Sen. Orrin Hatch (R-Utah) and Rep. Amory Houghton (R-N.Y.), are longtime recipients of campaign contributions from arms exporters. Neither bill made it out of committee in the House or Senate -- a rare defeat for the defense industry.
The lower exemptions for military equipment could have gone the way of the "recoupment fees," which had allowed the federal government to reclaim taxpayer-funded costs of developing new weapons. Congress effectively ended that policy in 1995 after industry representatives lobbied the government. In effect, Congress rewarded arms exporters with a new $200 million tax break every year -- at the expense of taxpaying citizens.
But the arms lobby's greatest victory in the Clinton years was its battle for government-backed loans to countries importing U.S. weapons -- in other words, the government would start guaranteeing sales to fiscally unsound nations. In 1995 Congress established the Defense Export Loan Guarantee program to the tune of $15 billion. The bill's sponsor, Sen. Dirk Kempthorne (R-Idaho), is a former vice president for governmental affairs for FMC Corp. (now part of United Defense, a leading exporter of armored vehicles).
The Pentagon-administered loan program charges buyers an administrative fee up front and an exposure fee (reflecting the risk of default) at the time the loan is made; the Pentagon has approved $4.5 billion in potential loans since DELG's inception. The problem is that DELG's most likely borrowers are nations that are high credit risks, such as former Warsaw Pact countries with shaky, newborn market economies and poor credit histories.
It's too soon to judge DELG's financial soundness, but Pentagon documents show that previous programs to finance foreign military sales resulted in defaults by 34 nations on loans worth $14 billion, according to the Seattle Times. The Pentagon, for its part, will recommend that Congress terminate DELG since it shows no signs of becoming self-sustaining.
It's the Arms Sales, Stupid
Before the Clinton administration came along, the executive branch had made occasional attempts to restrict arms exports -- or at least exporters from selling to questionable customers. President Carter enacted some fairly restrictive policies on arms exports -- in one notorious cable the State Department told its diplomats to shun arms exporters (the cable later became known as the "leprosy letter"). But the pendulum soon started swinging back; during the Reagan and Bush administrations, the State Department began telling its diplomats to assist arms exporters as matters of foreign and trade policy.
Just as Carter's must have in the 1970s, Clinton's campaign-trail rhetoric on arms exports initially jolted the defense industry. The industry feared new restrictions on diplomatic efforts to sell U.S. weapons.
They needn't have worried.
In May 1993, Secretary of State Warren Christopher (a former director of Lockheed) instructed U.S. embassies to help American arms companies promote trade. "We are delighted to see that the administration is serious about exporting American-made goods, including defense goods," said Anna Stout of the American League for Exports and Security Assistance. "The officials that deal with this have been very open to requests from [the defense] industry for consultation and discussion."
Clinton's policies repudiated the leprosy letter in no uncertain terms. While Clinton lauded the goal of arms control, U.S. embassy staff were directed "to support overseas marketing efforts of American companies bidding on defense contracts."
Shortly thereafter, Assistant Secretary of State Thomas E. McNamara detailed the new sales team's successes -- to DTAG. McNamara said the new policy had helped McDonnell Douglas sell 30 Apache helicopters to the Netherlands. And in another U.S. sales coup, the U.S. embassy in Great Britain teamed up with U.S. arms makers to tout the benefits of buying American -- rather than European -- aircraft. The sale netted McDonnell Douglas a $4 billion deal. It was a coup for McDonnell Douglas -- except that the terms of the deal promised 3,000 of the new jobs the deal would create to British workers, rather than Americans.
The Arms Export Tango: Sales to Latin America
Clinton also eliminated Carter's restriction on sales of advanced weapons to Latin America. Carter's policy was based on preventing arms races between the military dictatorships that ran most South American countries at the time. But as Clinton's administration saw the region slowly became more democratic, the defense industry and the Pentagon lobbied to make this no man's land a new sales territory.
In 1996, according to Time, aerospace lobbyists got 78 representatives and 38 senators to sign letters asking Secretary of State Christopher to end the Latin America restrictions. During this election year, these legislators received a total of $1 million in PAC contributions from manufacturers of jet fighters and their subcontractors. Under further pressure from Defense Secretary William Perry, Christopher recommended the president lift the ban (provided some safeguards on sales remained). It was one of Christopher's last official acts as secretary of state.
A prospective sale of F-16 and F/A-18 jets to Chile in early 1997 increased the pressure on the president to lift the ban, as did aerospace executives' warning to the Clinton administration that losing the sale could cost jobs in states that would be key in any future presidential bid by Vice President Al Gore.
In August 1997, Clinton announced the end of the ban. The Chilean sale fell through -- yet another victim of the global economic crisis. But arms exporters had gained license to sell state-of-the-art weapons systems throughout the Western Hemisphere.
New Allies Mean New Markets
The end of the Cold War was a huge marketing opportunity for U.S. arms exporters, best exemplified by the drive to have Poland, Hungary, and the Czech Republic admitted to NATO. Since any new NATO country would have to upgrade its weapons systems to NATO standards, U.S. arms exporters launched a lobbying offensive in Washington, D.C., and abroad to press for the expansion.
Leading the charge was the U.S. Committee to Expand NATO (later renamed the U.S. Committee on NATO), a lobbying group. "If a senator is wavering," a spokeswoman told The Nation, "we arrange for a meeting between that senator and a member of our committee." Committee President Bruce Jackson also happens to be the director of strategic planning for Lockheed Martin -- although when he meets with senators, Jackson says he doesn't mention who his employer is. (Both Jackson and Lockheed Martin claim there is no connection, financial or otherwise, between the committee and the company.)
The committee ran a series of ads in Roll Call proclaiming that "Americans Agree" on expanding NATO. And what Americans they were: Stormin' Norman Schwarzkopf and three former secretaries of state, including Henry Kissinger. (The committee also contacted ethnic Polish and Hungarian lobbying groups in the U.S. who support NATO expansion, according to The Nation.) Ultimately, the committee got what it wanted: Hungary, Poland, and the Czech Republic will formally join NATO this April.
If U.S. arms makers have their way, Romania will be next. In 1997, former Lockheed Martin CEO Norman Augustine toured prospective NATO countries (including Romania). Augustine vocally supported Romania's bid for NATO membership; his company had already sold the country $82 million in radar equipment.
In March of that year, Rep. Gerald Solomon (R-N.Y.) sponsored a resolution promoting speedy NATO membership for Romania. Solomon had received a combined $5,000 from Lockheed Martin and Textron between 1997 and 1998 (Textron's contribution came after a seven-year absence from Solomon's coffers); he also received $1,500 of in-kind contributions from AAI Corporation, makers of Shadow 600 pilot-less surveillance planes that Romania had bought from it in 1998. Solomon praised Romania, claiming that its rapid shift to a free market and its "increasingly mature and functioning democracy" made it a good candidate for NATO inclusion. (This contradicts the State Department's own assessment of Romania.)
Despite this boosterism, the Clinton administration said Romania's undemocratic practices made it an unlikely candidate for NATO. Not to mention that its economy is in shambles and its human-rights record is poor.
Code of Conduct
Occasionally legislators have the gall to introduce bills that might actually limit U.S. sales of weapons to countries that have human-rights problems. Not that they've been able to beat the arms industry's lobbyists.
In 1993 Sen. Russ Feingold (D-Wis.) proposed that arms sales to Indonesia be linked to that country's human-rights record. Lobbyists immediately went to work opposing Feingold's proposal. As one complained to the Legal Times, "Every time a human-rights issue comes up, they [Congress] jump on it and say, 'Let's cut off arms sales to Bongo Bongo.'"
The lobbyist then became defiant: "We'll fight Feingold; we'll fight each senator if we have to. The defense industry has to fight each one of these battles."
The Indonesian government's "registered foreign agents" -- its lobbyists in the U.S. -- disengaged from the fray and let American arms exporters do the fighting. The arms makers impressed upon legislators that tying arms exports to human rights meant the loss of jobs to foreign competitors. The State and Defense Departments phoned Feingold to let him know of the Clinton administration's opposition to the bill. The Feingold bill went down in flames.
In 1995 Rep. Cynthia McKinney (D-Ga.) and Sen. Mark Hatfield (R-Ore.) introduced the Code of Conduct bill , which would have tied all U.S. arms exports to the customer's democracy record, human-rights record, and its willingness to report arms imports and exports to the United Nations.
At a 1995 defense trade seminar, three influential arms export lobby groups recommended the bill "should be allowed to die in [House and Senate] committees." Both the Senate and House versions of the bill were soundly defeated, with the 65 senators and 262 representatives who voted against it collecting some $4 million in contributions from defense PACs.
The undaunted McKinney, who in 1997 had said the U.S. "ought not to be in the business of supplying weapons to dictators," introduced yet another Code of Conduct bill in the House last September, with John Kerry (D-Mass.) doing so in the Senate. The bill passed in the House, but was not taken up in the Senate. McKinney plans to re-introduce the bill for debate by the 106th Congress.
And so it goes. The arms lobby pushes its interests. Occasionally a principled legislator comes along and tries to introduce some responsibility into the arms export process. The reformer quickly gets squashed, with the Clinton administration's help.
It seems likely that the arms lobby will continue marching through the halls of government, urging the expansion of arms sales to repressive or poor regimes around the world -- unless something like the Code of Conduct bill becomes law and finally links arms exports to buyers' human-rights records.
---
Pentagon watch