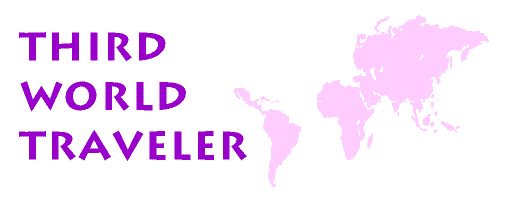 Prison Activists Come of Age
by Bell Gale Chevigny
The Nation magazine, July 24 / 31, 2000

This Goliath is so enormous that the Davids are flourishing," says Ellen Barry, whose work with prisoners won her a MacArthur "genius" award, referring to California's prison industrial complex. Promoting a book of prisoners' writings from San Diego to Berkeley deepened my conviction that the nation's contradictions over incarceration are sharpest there. California leads in numbers incarcerated, the clout of its prison guards' union and the punitiveness of its ballot initiatives, but the Bay Area also leads in numbers and inventiveness of prison activist groups and coalitions.
The Bay Area saw the spectacular rise in the sixties of a prisoners' movement and its bitter splintering in the seventies, which drove away all but the die-hards. "Activists then," Barry says, "attributed a false glamour to individual leaders inside, mostly poor men of color," like George Jackson and the Black Panthers. When prison leaders ran afoul of the law, Barry says, "many in the movement felt disillusioned and threw out the baby with the bathwater." Says Dorsey Nunn, another activist, "When the left backed away, the right filled the vacuum with the prison industrial complex."
The growing crisis prompted Angela Davis and some thirty others to call a conference, "Critical Resistance: Beyond the Prison Industrial Complex," in September 1998. Drawing an unexpected 3,500 old, young, sharply diverse and hitherto scattered participants, the event strengthened the networks fighting against prison expansion and for alternatives to incarceration. Seasoned organizers, knowing they are facing nearly insurmountable odds, now talk about a groundswell of opposition that has not yet crested, an incipient prison movement very different in range and sophistication from the old. Prison activists, predominantly women, are reaching out to embrace new groups-farmers, workers, the urban poor, victims, even baseball fans-and adapting economic, legal, dramatic and therapeutic approaches to think afresh about prisons, prisoners and community. One of ten children in an Irish Catholic family, Barry, now 46, saw some of her brothers suffer police brutality in Somerville, Massachusetts. Working in an NYU Law School clinic with women prisoners at Bedford Hills Correctional Facility, she noted that they gave priority to their children's problems. In 1978 Barry founded Legal Services for Prisoners with Children (LSPC) in San Francisco. "I was committed to providing direct service, responding to needs identified by women prisoners themselves," she says.
Organizations for women prisoners proliferated in the eighties, fueled by both the women's movement and the exploding incarceration rate of women. When LSPC began, there were just over 1,000 women in state prisons; today there are more than 11,000, and according to Barry, at least as many in jail and three times that on probation and parole. Yet women's prisons-including the world's two biggest, in California-are built without regard to women's gynecological and other health needs. In settling Shumate v. Wilson, a class action of women prisoners denied adequate healthcare, brought by LSPC and others, California's Department of Corrections agreed to make improvements, but they have been minimal.
LSPC may have accomplished more by working with Ted Koppel and his crew to get into Valley State Prison for Women in Chowchilla for a six-part Nightline series last October. Koppel let the women speak at length about their circumstances, then questioned authorities. He confronted medical director Dr. Anthony DiDomenico with many women's accounts of having to submit to unwanted pelvic examinations in exchange for treatment. On camera, the doctor replied that the women liked the exams: "It's the only male contact they get." DiDomenico was reassigned to research, California's women prisoners received much media attention and legislators began drafting bills against sexual abuse and for better medical care of incarcerated women.
After a client's release, LSPC's close work continues. Harriette Davis, imprisoned for killing her abusive husband, joined LSPC's staff after her release, earned her RN degree and helped establish a leadership-training institute for the National
Network for Women in Prison, which Barry co-chairs. The curriculum, developed by and offered to formerly incarcerated women, cultivates "an honest and respectful model of leadership," Barry says; it helps women recover from various kinds of abuse while learning policy and advocacy skills.
LSPC's holistic approach to prisoners and dedication to community education and activism changed the life of Dorsey Nunn, 47, one of the state's most imaginative organizers of the African-American community. Drugs led to young Nunn's conviction for felony murder in 1972 and a decade-long tour of California lockups during the waning years of the earlier prison movement, which he credits for his political education and determination to do something later for his community. "I found my whole Little League baseball team behind bars," he says, "except for one player!" Freed in the eighties, Nunn met Barry and other activists through his energetic paralegal work with men in San Quentin for the Prison Law Office. They turned out in force to testify for him in 1990 when he slipped back into drug use and was arrested. "There was nothing more painful," Nunn says, than to have disappointed so many good people. "I never want to be in that position again. Thank God for a moment of clarity. I recognized I had to change."
After completing drug treatment, Nunn began paralegal work with LSPC. As part of his job he returned to his hometown, East Palo Alto, then the "murder capital" of the United States, to develop with four "homeboys," including ex-convicts, a vigorous grassroots community drug-recovery program, Free at Last; later he added U-Turn, an innovative project for youth aged 16 to 24 on probation and parole. By 1998 the burgeoning project employed some thirty people and had gained funding from San Mateo County.
At the same time, Nunn sought to revive public interest in l prison issues. In one largely white group after another, he met l either indifference or fear; "burly and black," Nunn says, he l looked like the prisoner of their nightmares. In this difficulty Nunn found his opportunity. "He has a way of putting issues that doesn't freak out people in the middle who might turn around," says Vincent Schiraldi, president of the Justice Policy Institute. "It's non-threatening and believable, authentic, deep." You're not "bumping up against ego with Dorsey," Schiraldi added, so Nunn can bring people into effective coalitions. When Propositions 184 ("three strikes and you're out") and 187 (depriving illegal immigrants of healthcare and education) generated separate struggles in 1994, Nunn says, "I tried to marry the issues. I'd tell folks it's the same monster-racism." Later he brought up convict labor with labor groups and challenged environmentalists to consider "what type of waste is twenty-three new prisons?"
Now program director for LSPC, Nunn is generating dialogue among those most affected by the prison crisis and least visible to policy-makers: California's black communities. To help them absorb information on the criminal justice system and to move them past the pain and shame that separate them from their incarcerated young, Nunn has created a portable styrofoam "Healing Wall," modeled after the Vietnam War Memorial. In each community he collects names, photographs and stories of their missing persons: prisoners-often three or more generations of them-and people who were murdered or kidnapped. He posts these on the wall beside statistics on numbers of blacks killed, incarcerated, on parole and disfranchised. "Thirteen percent of African-American men can't vote because of felony convictions," Nunn exclaims. "That's a dramatic statistic, but we need African Americans saying so to our politicians and demanding community resources."
In East Palo Alto's Senior Center recently, Nunn raffled off fifty-four bikes "in the name of absent fathers," bikes repaired by San Quentin prisoners; to win one a child had to bring along a man. Ex-prisoners explained the materials on the wall, then Nunn began to address the large crowd, beginning by asking for a show of hands of those who had relatives in prison, would go to college, had seen their mothers battered, had relatives killed and expected to go to prison. At the last question, three children raised their hands. Nunn had his starting point for a rousing conversation about race and criminal justice.
Another ex-con advocate for prisoners, a 53-year-old assistant sheriff named Michael Marcum, is stirring unlikely dialogue among violent men through the Resolve to Stop the Violence Program. Founded with Marcum's advice by the unorthodox San Francisco County Sheriff Michael Hennessey, RSVP seeks offender accountability while reaching out to the victim and the community. It is a classic "restorative justice" project, though groundbreaking in its application to violent offenders.
Marcum's own evolution is a restorative justice parable. At 18, he killed his abusive father in Oakland and turned himself in, fully expecting to go to the gas chamber. But prison conditions shocked him into wanting to survive to change them. He helped organize the interracial United Prisoners' Union, which petitioned to get California's "civil death" statute (which deprives prisoners of all their rights) revoked in 1969, though most of its attributes have since returned. Free and working for Hennessey on rehabilitation programs, Marcum rethought prisoners' needs. "At first I pushed political education-we had to find our dignity before talking about accountability," he says. "But seeing people coming out, failing, going back, seeing some brothers hurting their women, my priority became making prisoners accountable and helping them to survive outside."
A mid-nineties encounter with Jean O'Hara, whose daughter and grandson were murdered, pushed Marcum's thinking further. "We on the left had written off the victims' rights movement as a pawn of the right and three-strikes politicians. It was humbling to hear Jean say she could only deal with her loss by feeling that it contributed to change, so she was going into prisons to tell her story." At the same time, in learning about restorative justice, Sunny Schwartz, the county jails' program administrator, realized that it was "not practical or ethical" to help offenders "without giving the victim voice and helping with restoration."
"The sheriff lets us think outside the box," Schwartz says, so she and Marcum consulted for eighteen months with "former gang members, victims, Buddhists, Orthodox rabbis, feminists, former homophobes, people for and against the death penalty," to develop the uniquely holistic RSVP. Offering therapy and social services to violence victims and their families, it assigns men charged with violent crimes (except first-degree murder) to a sixty-two-bed open dorm in County Jail #8 in San Bruno to participate all day, six days a week, in RSVP before or after sentencing. Roughly half have committed domestic violence; the others, crimes that might have earned them sentences of up to twenty-five years. The average jail stay is three to six months. On top of constant education, drug-treatment and job-counseling sessions, every Wednesday the men listen to victims. "It empowers the women to look perpetrators in the eye and tell their stories," says Schwartz, "and it builds empathy among the offenders."
RSVP devotes Mondays and Thursdays to manalive ("men allied nationally against living in violent environments"), a therapeutic program for violent men developed by Hamish Sinclair as a complement to the battered women's shelter movement. In County Jail #7, I watched circles of men re-enact and analyze moments in their lives when their "male-role belief system," or conviction of male superiority, was threatened, tempting them to reassert it by making someone else inferior through physical or verbal violence. Veterans in the program helped newcomers see nuances of violence in acts like refusal to hear out another person. They practiced techniques of communication that would build equal relationships. Last winter RSVP graduates and former victims performed Uncommon Ground, a play based on their stories, to packed theaters.
I his book Violence: Reflections on a National Epidemic, Harvard's Dr. James Gilligan theorizes, like Sinclair, that the 'patriarchal code of honor and shame generates and obligates male violence." Because punishing violence, Gilligan argues, not only fails to stop it but is based on the same patriarchal code, the keepers are as trapped as the kept. In Jail #8, the initial hostility to RSVP by officers assigned to the dorm is eroding. "It's emotional physics," says Schwartz. "They report that they experience a better quality of life on and off duty. Instead of yelling all day, many end up helping to refine the program-it's redefining the law enforcement role." Conducting an assessment of the nearly three-year-old program, Gilligan is collecting recidivism data; he already knows that in 1998 there were six fights per week between prisoners and eighty-three cases of prisoner-to-staff violence in a non-program dorm, and no incidents of either kind in the RSVP dorm. "They're demonstrating that violent people are more amenable to growth than people imagine," he says. He and Marcum hope that the project will lead to the replacement of many prison cells with community-based corrections.
The San Francisco Giants are the cause's improbable champions. At the second annual "Stop the Violence Day" game this past September, 45,000 fans were given community resource packets about handling violence, and the Jumbotron flashed images of battering with the message: VIOLENCE IS LEARNED - IT CAN BE UNLEARNED.
While RSVP aims to reduce incarceration from within, other activists seek to check the state's building boom, responsible for twenty-two new prisons in the past fifteen years. This means taking on the California Correctional Peace Officers' Association, the state's most powerful union, as well as the California Department of Corrections.
Ruthie Gilmore, now 50, an African-American professor of geography at the University of California, Berkeley, was catapulted into thinking about the politics of race, crime and prison in 1969, when, she says, "my cousin was murdered and his wife subsequently arrested in the context of the FBI Cointelpro war against the Black Panthers." Gilmore's research led her to challenge the conventional wisdom that economically depressed areas can't resist prison-produced benefits. Her study of the town of Corcoran, where two new prisons were built between 1988 and 1998, demonstrated that the population below the poverty level nearly doubled while the town barely grew.
What Good Is a Prison?, a brochure produced by the California Prison Moratorium Project (CPMP), co-founded by Gilmore, contrasts Corrections Department promises of local prosperity with facts like these: More than 60 percent of the new prison jobs, including all the best-paying jobs, go to outsiders, most of whom end up living outside the prison town; most local businesses don't benefit, many suffer and some collapse; only those selling land for the prison profit. For others, the anticipated increase in land values drives up rents, which stay high even when benefits don't materialize.
Reaching out to California's Central Valley, where most of the new prisons are concentrated on formerly agricultural lands, CPMP discovered grassroots opposition in places like Tehachapi, Wasco and Ridgecrest. "They're asking larger questions," Gilmore says, "such as, Why is there an endless supply of prisoners?" In Tulare County, Stop This Outrageous Prison (STOP) has beaten back five prisons over the past ten years. In Farmersville recently CPMP put United Farm Workers citrus workers in contact with STOP; together they defeated the City Council's prison proposal. Gilmore emphasizes the importance of forging coalitions within rural areas and across urban/rural divides. In California, Gilmore says, "the country and the city are demographically quite similar." In January rural and urban activists met at Berkeley to consolidate their common concerns.
Gilmore also initiated the Freedom Winter coalition, which fought Proposition 21, the juvenile crime initiative that passed on March 7. No one resisted it more ardently than the targeted youth; "Schools Not Jails" is the rallying cry of young people of color who for years have protested budget priorities that make California first in prison spending and forty-first in education spending. They drew media attention by confronting the corporations that funded Proposition 21. This grassroots struggle has taught them organizational skills and strategies that will serve them in what organizers like Robin Templeton are likening to a revived civil rights movement. As California is the Mississippi of the prison industrial complex, it is here, she observes, that change must begin.
California's Goliath has set a terrifying standard for the rest of the country: Prison construction is booming, violence behind bars raging and youth facing harsher sentences, while the incarceration rate of women and people of color is disproportionately high. In early July, however, California Corrections reported a small drop in the prison population for the first time in more than twenty years. This first decline in the country reflects in part the influence of activists like the Bay Area Davids. But this is only a beginning. Ex-prisoner advocates must continue opening minds. RSVP is attracting queries nationwide. Dorsey Nunn will carry his Healing Wall to Southern California. LSPC is helping engage international human rights interest in US women prisoners. The Prison Moratorium Project is developing new California contacts, and Colorado has opened a branch. Everywhere, new attention to the impact on communities and the future of children is drawing people into new alliances, fertile coalitions. The struggle is uphill and long, but there is simply no alternative.
Bell Gale Chevigny, with a Soros Justice Fellowship, compiled Doing Time: 25 Years of Prison Writing (Arcade), a PEN American Center Prize Anthology now in paperback (see www.doingtime.org).
---

Prison watch