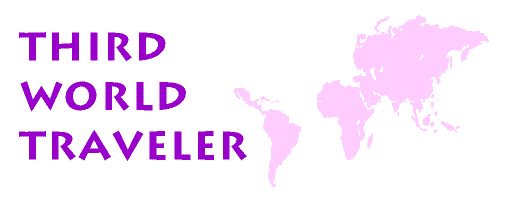 Twisting Arms
The U.S. weapons industry gets its way
by Jennifer Washburn
The Progressive magazine, May 1997

The U.S. arms industry, which has sold an estimated $1.1 billion worth of weaponry to Indonesia's military since 1975, has far more influence on U.S. policy toward the Suharto regime than John Huang, the Riadys, and the Lippo Group. But their interests are identical: maintain warm economic and military relations between Washington and Jakarta.
The complicity of the U.S. government and the American weapons industry in Indonesia's illegal occupation of East Timor has persisted through Democratic and Republican Administrations alike. Two days prior to Indonesia's invasion of East Timor, in December 1975, President Gerald Ford and Secretary of State Henry Kissinger gave the green light to Suharto while attending a state dinner in Jakarta with the dictator. During that same visit, the United States pledged a substantial increase in military aid to Indonesia. U.S. military aid from 1974 to 1976 more than doubled, rising from $]7 million to $40 million. U.S. weapons sales to Indonesia from 1974 to 1975 jumped from $12 million to $65 million.
In approving these sales, Kissinger knew he was violating a 1958 treaty between the United States and Indonesia, which stated that imported American weapons must be used strictly for Indonesian "self-defense." But that didn't trouble him. "We can't construe [prevention of] a Communist government in the middle of Indonesia as self-defense?" Kissinger cynically asked State Department officials in internal memoranda, which have since been made public.
Despite its professed concern for human rights, the Carter Administration approved a record $112 million in new U.S. arms sales to Indonesia in 1978. These exports enabled the Suharto regime to consolidate its military occupation of East Timor after its arsenal had been largely depleted in the initial invasion.
That year, Nobel Peace Prize Laureate Jose Ramos-Horta lost three family members at the hands of Indonesian forces armed with U.S. weapons. "My sister Maria Ortensia was killed by a U.S.-made Bronco aircraft that was being used . . . for counterinsurgency operations," says Ramos-Horta. "The same year I lost two brothers, Nunu and Guilherme, the first killed by fire from a U.S.-designed M-16 automatic rifle made under license in Indonesia, and the second during a rocket and strafing attack by a U.S.-supplied helicopter."
The Reagan Administration averaged $71 million per year in arms sales to Jakarta, including a 1986 blockbuster deal to provide twelve F-16 fighters at a cost of more than $300 million. During the Bush Administration, sales dropped to roughly $28 million per year.
Now, despite international condemnation of Indonesia for human-rights violations and a political storm brewing in Congress over Indonesian donations to his campaign, President Clinton continues to advocate the sale of up to eleven F-16 fighter planes to Indonesia. This would be the first U.S. sale of major combat aircraft to Indonesia in more than a decade.
If the President has his way-which is looking increasingly unlikely due to Congressional and grassroots opposition-the Clinton Administration will have approved roughly $270 million in arms sales to Jakarta in just over four years. This would represent more than twice the arms sales concluded during the Bush Administration, and, allowing for inflation, would amount to the highest level of U.S. sales since the second Reagan term.
Yet the President has tried to turn his arms-sales record into an asset, arguing that his Administration's decision-following Congressional pressure-to ban small-arms sales to Indonesia proves that there was no foreign influence on his policies. "Indeed, look at the difference in my policy and that of my predecessor," Clinton remarked at a news conference held just after his election on November 8. "We changed our policy on arms sales because of East Timor, not to sell small arms. And we co-sponsored a resolution in the United Nations in favor of greater human rights in East Timor. And I'm proud that we did that. So I can tell you categorically that there was no influence."
But the Administration has flatly contradicted the principle behind its small arms ban by approving other major weapons exports, which signal continued U.S. support for the Suharto dictatorship.
The U.S. arms industry has been actively seeking greater subsidies to increase weapons exports overseas. Many of these exports will directly benefit countries like Indonesia, which is dependent on massive arms imports. In 1995, according to a recent report by William D. Hartung of the World Policy Institute, the arms industry gobbled up $7.6 billion in federal subsidies to promote and finance U.S. arms exports. This makes corporate subsidies for arms-exporting companies the second largest corporate-welfare expenditure (the first being agricultural price-supports) .
The $7.6 billion in federal subsidies for arms exports paid out in 1995 represents more than half the total value of U.S. arms exports in that year. This means that U.S. taxpayers, not foreign governments, are paying for more than half of all U.S. weapons exports.
In October 1994, the arms industry successfully persuaded Congress to allow the Export-lmport Bank to provide guaranteed loans for foreign countries to purchase so-called dual-use equipment, amenable to both military and civilian uses. The amendment to the bank's charter-which was drafted by the Aerospace Industries Association, a powerful arms industry trade group-marks the reversal of a longstanding legislative prohibition on Export-Import Bank support for military deals. In late 1995, Indonesia became a major beneficiary of this change when it received a $22 million loan guarantee from the Export-Import Bank to refurbish seven of its U.S.-made C-130 and L-100 transport aircraft, currently manufactured by Lockheed Martin.
In the 1995-1996 election cycle, arms exporters poured more than $10.7 million in PAC donations and soft money into campaign coffers, winning themselves an even bigger prize: a $15 billion loan-guarantee fund. The fund, which Clinton approved, will provide extremely favorable loans to any of thirty-seven foreign governments (including human-rights violators like Indonesia and Turkey) to finance the purchase of U.S. weapons systems. If the guaranteed loans are not repaid, U.S. taxpayers will almost certainly be left to foot the bill.
The close ties between the arms industry and the U.S. government were starkly manifest at an airshow held in Jakarta in June 1996. During the exhibition, U.S. Navy and Air Force personnel showed off U.S. military versions of the same weapons that American firms were offering to sell, including McDonnell Douglas F-15 and Lockheed Martin F-16 fighter jets, a Boeing KC-135 mid-air refueling tanker, and a P-3C naval aircraft. From a carrier wing of the USS Carlvinson stationed just off the coast, ten planes manned by U.S. personnel flew demonstration flights over the show. "Participation in the air show demonstrates our commitment to the Pacific region," the Pentagon said, "and enhances military-to-military contacts."
Jennifer Washburn is a freelance journalist and a research associate at the World Policy Institute in New York City. Her article draws from a recent Institute report she co-authored with senior fellow William D. Hartung called "US Arms Transfers to Indonesia 1975-1997: Who's Influencing Whom?"
---
Pentagon watch