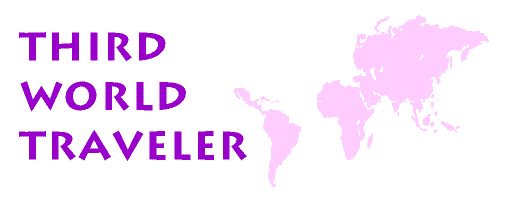 UNOCAL:
Making a Killing in Burma
Free Burma Coalition
Internet article

(Note: Unocal sold its "76" gas stations and gasoline refineries to Tosco Oil Company in 1997, thereby ending the boycott of "76" gas stations.)
*****
The Unocal Oil Corporation is involved in a natural gas venture with one of the world's most brutal and repressive military regimes, Burma's State Law and Order Restoration Council (SLORC). SLORC has received the strongest condemnations from the US Congress, the US State Department, the European Parliament, the United Nations Human Rights Commission, the International Labor Organization, Amnesty International, and ten Nobel Peace Laureates. Foreign oil corporations provide one of the largest sources of revenue to the SLORC regime, helping them keep their reign of terror.
THE DEADLY DEAL In February 1995, Unocal signed a contract with SLORC to extract and transport natural gas using a pipeline from the Yadana Field located 43 miles off Burma's coast. The field is estimated to have six trillion cubic feet of gas with a market value of $6.5 billion. Daily gas production levels are estimated at 650 million cubic feet. Unocal is a 28.26% shareholder in this project. Its other project partners include Total of France with 31.24%, the Petroleum Authority of Thailand with 25.5%, and the Myanmar Oil and Gas Enterprise (MOGE) with 15%. Unocal's current net share of payments to SLORC to gain the concession is about $10 million. Unocal and its partners will get $400 million annually from Thailand for the gas.
THE PIPELINE KILLING FIELD The gas pipeline will run undersea for 218 miles, and 41 miles across southern Burma's Tenasserim division to Thailand. A second consortium of Unocal, Mitsui of Japan and Total have signed a Memorandum of Understanding with SLORC to be the joint venture partners in the "Three-In One" project. This project consists of building an offshoot pipeline to Rangoon-- connecting it to a power plant--and building a power plant and urea fertilizer plant near Rangoon. The gas pipeline will go through a variety of ecosystems including dense tropical forest, disrupting the habitat of rare animals such as tigers, rhinos and elephants. The pipeline area is inhabited by the Karen, Mon and Tavoy peoples who have partial control of the region. This venture is currently linked to forced village relocation, the forced labor of tens of thousands of local inhabitants, and fatalities at the hands of the SLORC troops. This entire region is a war zone due to the ethnic peoples' need to defend themselves against SLORC attacks, making the region highly unstable.
HUMAN RIGHTS ABUSES
Pillaging, Torture and Rape The Karen Human Rights Group (KHRG) and the Human Rights Foundation of Monland both monitor and report on human right violations in the Karen and Mon areas of Burma. Both groups have collected the testimony of hundreds of Karen and Mon villagers, exposing a litany of heinous acts by SLORC troops linked to the construction of ancillary pipeline infrastructure. Local people tell of those too sick to work being beaten and tortured, forced portering (carrying supplies), looting of homes and food supplies, rape, and even murder for resisting orders. Despite these human rights abuses, Unocal denies any responsibility and refuses to appoint an independent investigation team to confirm the abuses.
Forced Relocation and Infiltration of Military Battalions Since 1991, at least 12 Karen and Mon villages were moved by SLORC to make way for battalion stations and Unocal/Total's field headquarters. In 1995, at least 12 Light Infantry Battalions (LIB) conducted major military offenses in an attempt to secure the eastern half of the route. Each battalion contains 300-500 soldiers. Eight battalions are located near one village alone which houses many of the oil company workers. Villagers whose land was taken or whose entire town was relocated were never compensated.
Forced Labor Because the area contains few roads suitable for large trucks and heavy traffic, the SLORC began building and improving roads and railways using the labor of unpaid villagers. SLORC troops invade peaceful villages demanding men, women and children to work for at least two week shifts. These people are taken from their homes, ordered to bring their own food, clothing and blankets, and brought to road and railway construction sites where they live in unsanitary conditions with little food, clean water and no medical treatment. Families that fail to provide workers are fined, often the equivalent of their yearly income. Men and women are forced to break rocks and carry dirt to build railways, trenches, and roads for the pipeline security forces, and made to cut trees for lumber to build military bases. As a result people are dying of beatings, malnutrition, sickness and starvation. Some of the most extensive forced labor and abuses occur at the Ye-Tavoy railway, where over 100,000 people have been forced to work. It is widely thought that this railway will be used to bring equipment and more troops to the area. Unocal claims they will not use the railway for the pipeline development, but they do not deny that SLORC battalions will use the railway, with whom Unocal has contracted to provide security for the pipeline. In April 1996, the KHRG proclaimed that forced labor is occurring on the pipeline construction. Villagers are taken by SLORC troops to build "pipeline roads," which run alongside the pipe. The troops tell the people they will be paid, but this rarely happens. Villagers are not only forced to work with no compensation they are also forced to pay "fees" described as "porter fees", "development funds", "railway and pipeline fees" to every military camp. Reprecht von Arnim, United Nations High Commissioner for Refugees in Thailand, stated in the Asian Wall Street Journal, "... I know slave labor has been used for other purposes, and once the gas pipeline is to start, it is most likely that it will be done the same way."
Violence directly related to the pipeline development In reference to threats by the Karen and Mon armies, who are trying to protect their people, Unocal president John Imle said: "If you threaten the pipeline, there's going to be more military. If forced labor goes hand in glove with military, yes, there will be more forced labor. For every threat to the pipeline there will be a reaction." According to the KHRG, on February 2, 1996 an unknown armed group using rocket launchers attacked near Total's field office, killing four people. In retaliation, SLORC battalion LIB 403 executed eleven Karen civilians. SLORC accused the villagers of supporting the attackers. Other villagers were told by the battalion that they would come back and kill more people if Total was informed of the retribution. Unocal continues to deny its connection to these types of summary executions and human rights violations, and maintains there will be only benefits for the local people.
Company Claims: Insult to Injury The corporations boast that the project will bring employment, education and training, health care and useful technology for thousands of people. Unocal in consultation with Total claims to be implementing projects such as free medical services, agriculture assistance, and to be paying fair wages for pipeline work. The KHRG reports that sometimes the oil companies give wage money for the villagers to SLORC commanders who pocket the money. In very few cases the villagers are paid directly by the oil companies. The minuscule amount of assistance by the oil companies pales when compared to the amount of strife affecting the Mon, Karen and Tavoy people due to the endless cycle of military-induced abuses in the area. The Karen, Mon and Tavoyans are seeking refuge in Thailand because of the forced labor and other SLORC brutalities. This transient and impoverished lifestyle is preferred over that of one where SLORC poses a constant danger. There is little the oil companies can give to compensate for or replace the livelihood the local people once had.
Environmental Ruin Exploration, development and production of natural gas has similar risks as oil extraction activities. Impacts from gas exploitation include dumping toxic drilling muds, (including radioactive materials), air pollution from drilling rigs, and toxic chemical releases such as hydrogen sulfide into the sea and air. The ecology of the pipeline area is very diverse ranging from coastal wetlands to mountainous dense tropical forest--one of the last in Burma. Just south of the pipeline area, also in the Tenassarim watershed, the Karen have established a protected wildlife sanctuary which contains tigers, rhinoceros, elephants and other rare species. Unocal and Total have not publicly released any environmental assessment study. Projected environmental impacts from the pipeline include destruction to wetlands and mangrove ecosystems, forest clearing, fragmentation of habitat and disruption of biological corridors, establishment of logging concessions, and increased poaching of endangered species.
Burma's Struggle for Democracy In the late 1980s a growing democracy movement gained widespread support from the entire spectrum of Burmese society, including its diverse ethnic nationalities. People took to the streets to demonstrate for democracy, but the military retaliated in the summer of 1988 by gunning down thousands of civilians. Soon afterward the military announced that the State Law and Order Restoration Council would rule the country. Years of ruthless and violent repression against all citizens have been the result. On May 27, 1990, SLORC held elections and the National League for Democracy (NLD) gained 80% of the seats. SLORC nullified the election results and placed NLD leaders under arrest, including leader Aung San Suu Kyi. In 1991, Aung San Suu Kyi won the Nobel Peace Prize, but remained a prisoner under house arrest until her release in July of 1995. Despite Ms. Suu Kyi's release, which many hoped would spark an improvement in human rights standards, widespread political repression, human rights abuses, abject poverty, forced labor, and summary executions continue unabated.
The Ethics and Economics of Investing in Burma SLORC has made the economy a shambles, strengthened its civil war against the ethnic nationalities, and turned Burma into a United Nations "Least Developed Country (LDC). SLORC rapaciously exploits natural resources and sells them to foreign interests, which keeps the regime propped up and further impoverishes the ethnic nationalities. Most foreign revenue is derived from natural gas and oil reserves. Investment and business ethics analysts argue that doing business with SLORC surpasses the threshold of ethical business guidelines. According to Richard DeGeorge, director of the International Center for Ethics in Business at the University of Kansas, "One of the guidelines I would put out is that a company should not knowingly cooperate with any supplier, government or other enterprise that engages in slavery, slave labor, or even child labor. Saying, 'We know they're doing it, but we're not doing it', doesn't let you off the hook. If you know it's being done, you're ethically responsible for it. It's your responsibility to mitigate the harm they're doing to those people. They can't simply be ignored". Many economists believe that investment in Burma is just bad business. Recent reports by the International Monetary Fund and the World Bank cited in April 6, 1996 The Economist , conclude that neither Burma's Gross Domestic Product (GDP) nor its agricultural output have reached the previous levels of the mid-1980s, and that unless the Kyat (the Burmese currency) is greatly adjusted the economy will remain poor.
North American Companies Withdraw from Burma Not all companies choose to remain in the dark about SLORC's abuses. Liz Claiborne, Macy's, Eddie Bauer, Reebok, Levi-Strauss, Amoco and Petro-Canada have all withdrawn their operations. Levi-Strauss pulled out in 1992, stating, "...under current circumstances, it is not possible to do business in Myanmar without directly supporting the military government and its pervasive violations of human rights." Unocal's slogan is "We Get It." While this may be true when it comes to bathrooms at gas stations, they clearly don't "Get It" when it comes to human rights and democracy.
Burma: The South Africa of the 90s During a 1993 visit to Thailand with six other Nobel Laureates to call for the release of Aung San Suu Kyi, Archbishop Desmond Tutu said, "International pressure can change the situation in Burma. Tough sanctions, not 'constructive engagement', finally brought the release of Nelson Mandela and the dawn of a new era in my country. This is the language that must be spoken with tyrants--for sadly, this the only language they understand." "These people are hurrying in to make cosy business deals while pretending that nothing is wrong," Aung San Suu Kyi told The Times Magazine. "They need to be reminded that this is one of the most brutal military regimes in the world and putting money into the country now is simply supporting a system that is severely harmful to the people of Burma." The exile National Coalition Government of the Union of Burma elected in 1990 and many of the ethnic nationalities have called upon the world community to impose economic and arms sanctions against SLORC. In support of Burma's democracy movement, we call on Unocal/Total to withdraw their shares in the gas pipeline project. We ask that all corporations not engage in any business in Burma until a democratic government is in place. Foreign revenue only lines the pockets of SLORC officials and helps keep the brutal regime in power.
WHAT YOU CAN DO:
Write or call the CEOs of Unocal and Total. Tell them to withdraw from Burma Don't invest in Unocal or Total stock, or sell your stock and tell them why
Send $5.00 for our activist's packet to become more involved.
Join the Free Burma Coalition, call: 608-256-6572 or http://www.freeburmacoalition.org Help support our effort by donating funds to IRN's Burma Project.
Send letters to:
Roger Beach, CEO
Unocal Corporation
2141 Rosecrans Blvd., Suite 4000
El Segundo, CA 90245
Tel: 310-726-7600
---

Oil watch