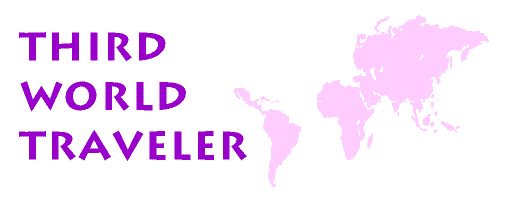 A Shellish Faux Pas
World Wildlife Fund nominates Shell for an "environmental" award
Earth Island Institute Journal, Winter (Southern Hemisphere) 1997

To the horror of most of the environmental community, the World Wildlife Fund [WWF, 800 - 26 - PANDA] nominated Shell and three other oil companies for a 1997 British Columbia Minister's Environmental Award. The reason: The four companies agreed to give up their rights to explore for oil off BC's Queen Charlotte Islands.
"As the WWF was filling in the forms for this nomination, 19 Ogoni activists were likely being tortured in a Nigerian jail," observed Anuradha Mittal, policy director of the US-based Institute for Food and Development Policy. "Their crime was protesting Shell for extracting oil on their tribal homelands."
Shell's cooperation with Nigeria's military dictatorship has extended to buying weapons for the military suppression of anti-Shell activists and maintaining its complicity in the death of Nigerian author-poet playwright-activist Ken Saro-Wiwa. (Shell secretly offered to intervene to save Saro Wiwa's life-on the condition that he cease his political activism.)
Pegi Dover, WWF Canada's communications director, replied that WWF was not being hypocritical, only practical. Dover said that WWF does not "summarily rule out working with whole sectors [of the corporate community] by subscribing to 'anti' ideologies (e.g., anti-logging, anti-hunting, anti-corporate or anti-labor).... WWF holds strongly to its right to act independently in the best interests of conservation."
Dover wrote that WWF "has not commented on the overall environmental record of any of the four oil companies and does not anticipate doing so."
Insisting that WWF had expressed concern over Saro-Wiwa's death on a military gallows, Dover quoted from the WWF's official statement which characterized the hangings as "symptomatic of the wider environmental and social problems created by the inequitable distribution of oil wealth in Nigeria." The quoted statement contained no mention of Shell Oil.
In 1995, the Georgia Strait Alliance received a $5,000 grant from Shell Canada Ltd. for public education work. Following the Nigerian executions, the cash-starved Alliance returned all the money, along with a strong letter of protest. (The Alliance subsequently received Vancouver's 1996 Ethics in Action Award.)
WWF maintains that acting in the best interests of conservation takes precedence over acting in the best interests of humanity. What does it matter that environmentalists hang in Nigeria while Shell's oil coats Ogoni farmlands, pollutes streams and contributes to global warming with its flared gases? The important thing is that the Charlotte Islands' waters remain oil free.
WWF's nomination is the moral equivalent of bestowing honors upon a serial killer in exchange for his promise not to poison your dog.
Update: Shell did not win the award.
---
Environment watch